Want to see something cool? Hell yea you do.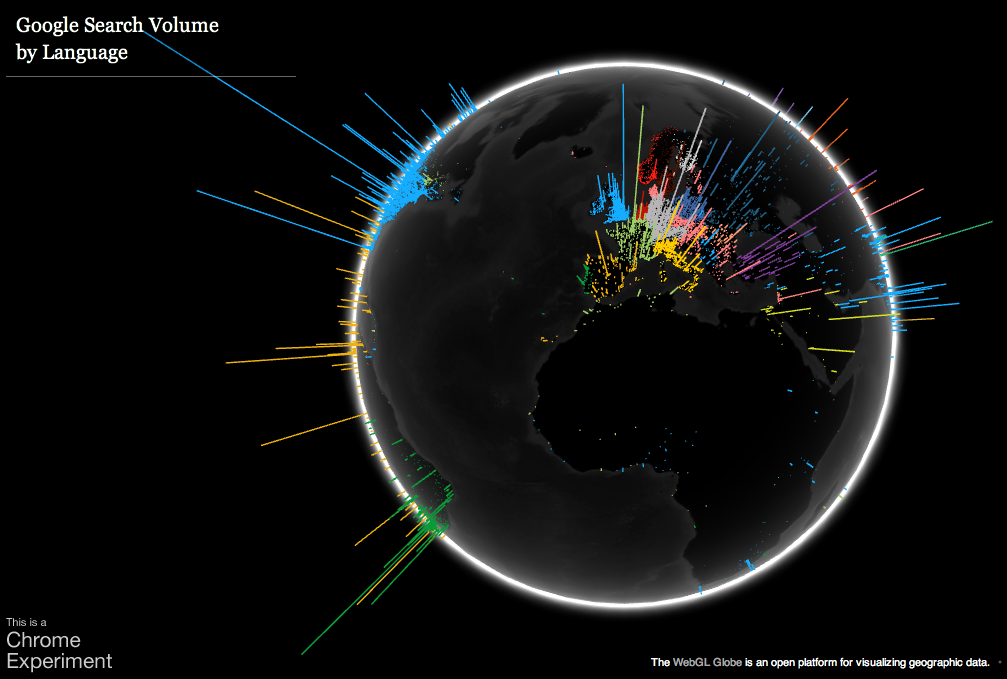 Via Google Blog
Google Data Arts Team developed a visualization using WebGL (a thing that IE doesn't natively support) which is essentially JavaScript on steroids that uses your computer's hardware to accelerate animations.
The Search Globe visualizes searches from one day, and shows the language of the majority of queries in an area in different colors.

You'll need an HTML5 compatible browser to view the visualization, I've added a list of the most popular HTML5 compatible browsers below:
Google Chrome | Safari | Opera | Mozilla Firefox
…….
…..
oh did I forget Internet Explorer? If I did, it's because Jabari-Holder.com doesn't support Internet Explorer sorry.
---