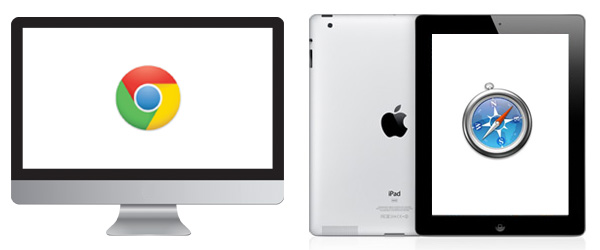 Chrome is currently the fastest web browser on desktops and mobile Safari on the iPad 2 for mobile devices
Futuremark, a company known very well for it's benchmarking, has recently released a new version of it's software Peacekeeper which is used to test web browser performance. Peacekeeper is a web application that runs on many browsers (Google Chrome, Mozilla Firefox, Apple Safari, Opera, Microsoft Internet Explorer..etc) as well as many platforms (smartphones, tablets, Mac, Pc, netbooks, notebooks and other HTML5 compatible devices) using different technologies to test performance.
Peacekeeper has been collecting data since May 2009 when it was first released; since then, Google Chrome has been the fastest browser with respect to speed-testing. Other data collected has proven that Mozilla's Firefox is the most popular browser as almost 30% of their tests being run on it.
Mobile statistics show the fastest tablet browsing experience goes to the Apple's iPad 2 using mobile Safari and the second fastest goes to the Samsung Galaxy Tab 10.1. For smartphones; the Apple iPhone 4S takes first place while the Samsung Galaxy SII takes second.
Source – Redmond Pie
---