SOE has been victim to an attack where it has lost 12,700 customer credit card numbers  and a possible 24.6 million accounts have been breached.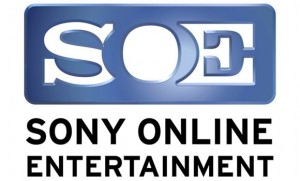 Though Sony released a statement previously that said, "We had previously believed that SOE customer data had not been obtained in the cyber-attacks on the company.", they had added on May 1st that, "we concluded that SOE account information may have been stolen". The database that was hacked held information from 2007 and it did not contain any credit card security codes but it did contain:
· name
· address
· e-mail address
· birthdate
· gender
· phone number
· login name
· hashed password.
10,700 direct debit records from accounts in Austria, Germany, Netherlands and Spain included:
· bank account number
· customer name
· account name
· customer address.
As a result of this, SOE was taken offline. The Playstation Network and Sony Online Entertainment do not share the same servers and Sony says that the information was stolen on either April 16 or 17th.
Effectively it took almost 3 weeks for Sony to be aware of it.
---