Hi guy's what's up? Just thought I'd post some Internet findings in EPISODE FORM *Insert dramatic Music here*. Anyway I hope you enjoy.
Shutdown the internet
Ever wanted to SHUT DOWN the internet? Well now you can:
http://www.turnofftheinternet.com
Very nice 404 Page
Ever used Internet Explorer 5 or 6? I hope not but if you ever did, you might have seem something like this except this is a better version:
http://www.samsmith.co.uk/404.html
Smallest blog ever made
Literally, the smallest website in the world, good luck and be sure to hold CTRL + scroll wheel lol
http://www.guimp.com/blog.html
Random image via anvari.org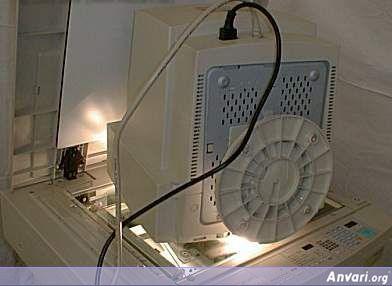 Microsoft Obsecurity
There was more to the Microsoft Office Suite.
http://www.bbspot.com/Features/2001/02/obsecurity_server.html
Addicted to the internet?
You know you're an Internet Addict when…
http://www.netsmartinc.com/humor/humor5.htm#computer
You really are an addict?
Here are some rules for surviving an internet addiction:
http://onlyhotfreshfun.blogspot.com/2005/11/rules-for-surviving-web-addiction.html
Bad user interface
Ever wanted to know how to create a bad user interface, here is your chance:
http://www.sapdesignguild.org/community/design/golden_rules.asp
Freelance v.s Inhouse
If you want to be either here are some things to consider.
http://www.lunareclipse.net/freehouse.htm
WMD's 404
This one I put up is about Iraq & Bush. Depending on who you are, you'll either find this funny or insulting. My opinion is mutual.
http://www.coxar.pwp.blueyonder.co.uk/
Links found at – All Web Design Blog
Content via – Jabari Holder
---