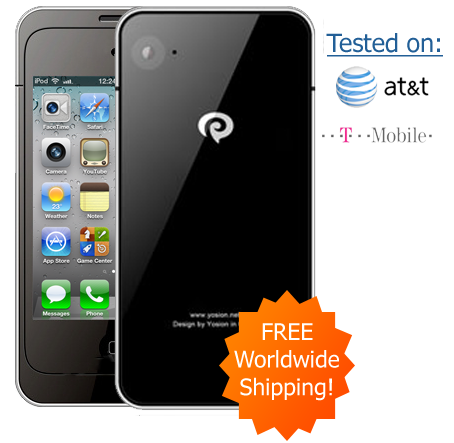 The Yosion Apple Peel 520 transforms your iPod Touch into an iPhone. It enables Call, SMS and GPRS.
So there have previously been a few ways to accomplish the old iPod Touch to iPhone thing but this way seems the most effective. This attachment device combined with an iPod Touch is  cheaper than an iPhone (with a $119 price tag for the Apple Peel) and it includes a SIM card slot, doc connector and an internal battery.
Software would need to be installed on your iPod Touch which would enable typical smartphone features such as SMS and calling and it will also enable GPRS, custom ringtones, FM radio, Bluetooth and it's own phone app.
So if you're interested, feel free to head over to Peel520.net and either learn more or order.
Source: Peel520
---