Background & Team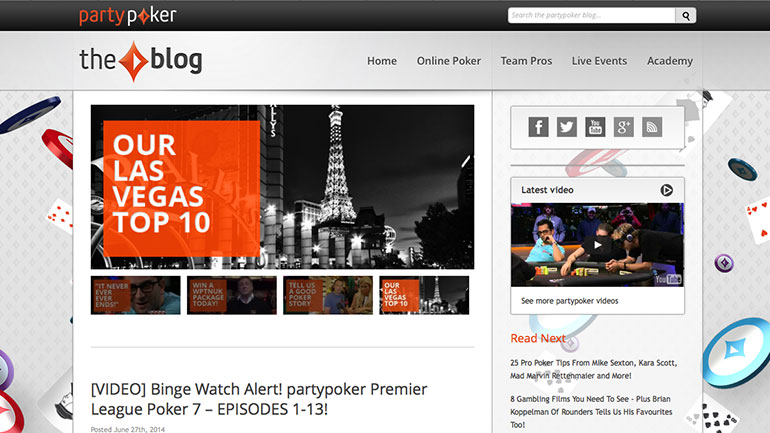 Background
I worked efficiently on a number of aspects regarding the services Party Poker provides; most notable of these is their WordPress blog. For 2 months prior to its launch, I had prepared the blog which was then launched in November of 2013. Accompanying it would be 7 custom widgets and 2 plugins all suited and tailored for the brand.
Well pleased with this development,  I would further go on to launch a new design of the blog which would see an additional custom widget and 2 additional plugins.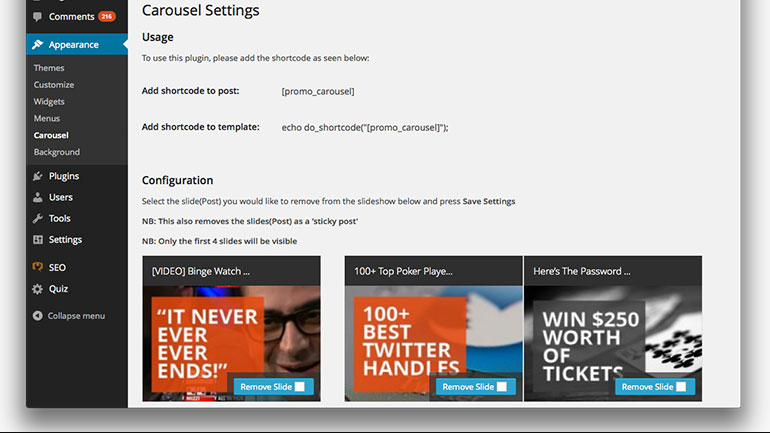 Team
I worked closely with the UX expert at Bwin.Party to produce many interactive elements of the Party Poker website. Some of which includes (please see images):
Click-to-play post images
Carousel edit and delete items
Interactive Quiz Posts
Fully responsive Social Pop-up Bar
Click-to-reveal interactive Gif / PNG images using Canvas
… and many other unmentioned Front-end UI developments.